STEELFAB has the LARGEST group of steel processing equipment in Alaska.
Messer MPC2000 – Largest burn table in the state
Prodevco PCR42 – Only beam line in the state
Ogden Dart 1V – Only beam fabricator in the state
Masteel-MBHS20600 – Largest press brake in the state
STEELFAB has the equipment to process steel plates, angles, beams, tubes, channels, and pipes of just about any size and shape. If your WF beam size is not a standard size, we can custom fabricate to your specification in our 83,000-square-foot shop. For completing projects, STEELFAB will comply with your AISC/Project specifications.
Messer MPC2000 Precision Cutting System
Messer Titan II Plasma Cutter
Prodevco PCR42 Robotic Plasma Thermal Cutter
Ogden Dart IV Beam Fabrication
MASTEEL MBHS-20600 Press Brake
Accurpress 725012 Press Brake
Bertsch: #14 Plate Roller
IMCAR CPHV80 Pipe Roller
HTC 500-10A Shear
Spartan Model IW 180-DX Ironworker
Kalamazoo Hot Saw
Trennjaeger Cold Saw
HEM Saw WF 130 HA-DC-C
HEM Saw VT 120 HA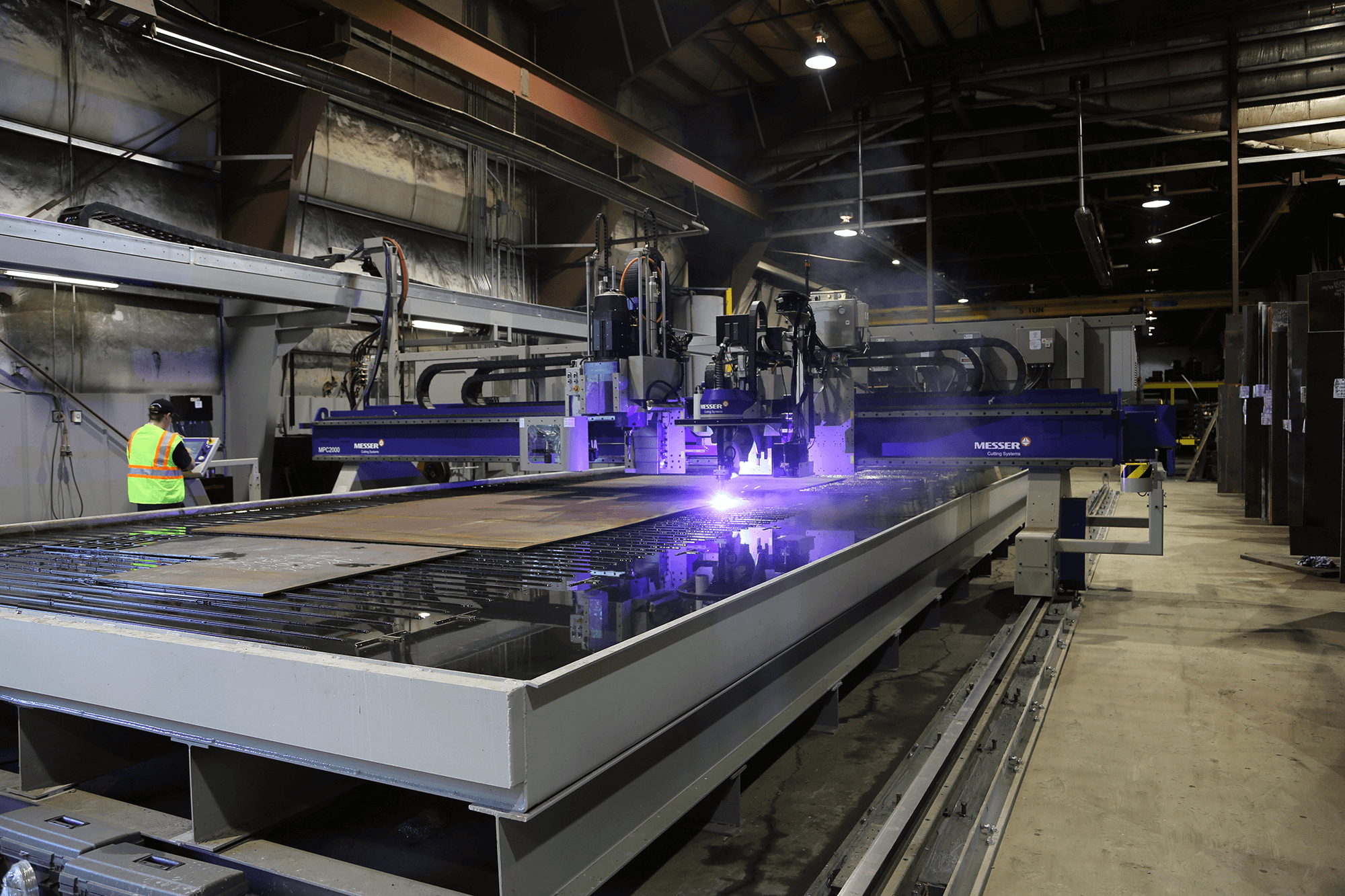 LARGEST plate processing machine in Alaska at 17′ wide x 55′ long
Powered by Hypertherm HPR400XD – HD Plasma Cutting System
Capable of processing steel sheets up to 2″ thick
Burn any shape holes including round, square, obround, etc
Multiple bevel capabilities
Built-in drill line, with available bit sizes up to 2″
Rip WT shapes from wide flange beams up to 50′ long
Perforate pipe, angle, square, and rectangle tube